simplypay, the Scottish based payments specialist has today announced that they have partnered with Gala Technology to support the growth on their business by expanding their range into Card Not Present channels.
The Independent Sales Organisation, officially licensed by Mastercard and Visa International as a Member Service Provider, selected Gala Technology based on their suite of impressive Card Not Present solutions, including an acquirer agnostic e-commerce payment gateway, virtual terminal, merchant management system and of course, their flagship pay by link technology, SOTpay.
SOTpay enables cardholders to complete secure remote transactions, while remaining in control of their sensitive card information on their personal device. Transactions are fully authenticated and PCI DSS compliant, negating the risk of fraud-related chargebacks and associated costs for the merchant.
In addition, Gala Technology will also support Simply Payments and their merchants with a host of recurring and subscription options via either card payments or Direct Debit through Bacs and SEPA and future proof their product offering with award-winning Open Banking/Account2Account solutions too.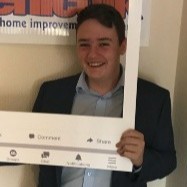 Louis King, Founder and Operations Director at simplypay commented 'As an organisation we always try to align ourselves with the best in class, whether that be our acquiring partners or solution providers. Gala Technology, very much fit that bill, offering innovative technologies at competitive prices. I feel this relationship will be very beneficial to our merchants and instrumental to our continued growth.'
Steven Jones, Commercial Director at Gala Technology concurred 'We are delighted to be working with Louis at the team at Simply Payments, to provide a whole host of payment options to their merchants. Working collectively will give merchants of all shapes and sizes, access to great processing rates and solutions, enabling them to concentrate on growing their business, whilst Gala and Simply Payments facilitate secure and compliant payments.'